In this Update:
Gas Tax Cut Introduced to Provide Relief to Consumers
Senate Republicans Continue Fight Against Wolf's Job-Killing Carbon Tax
Despite Objections, New Charter School Regulations Approved by IRRC
Honoring PA Police Departments Supporting Humanitarian Aid in Ukraine
Revenue Department Extends Call Center Hours for Tax Season
Winter Utility Disconnection Moratorium Ends March 31
Adult Education Grants Available
Saturday is Mentored Youth Trout Day
Vietnam War Veterans Day March 29
---
Gas Tax Cut Introduced to Provide Relief to Consumers
Skyrocketing gas prices have created new financial burdens on families throughout Pennsylvania. This week, I introduced a plan that would cut the state gas tax by one-third to provide relief to consumers at the pump.
My plan would replace the lost revenue with a mix of federal funding and a bond issue, ensuring there will be no delay or interruption in scheduled transportation projects.
Coupled with a federal gas tax holiday that I also support, gas taxes paid by consumers at the pump could be reduced by nearly 50 percent.
We cannot change the circumstances that led to skyrocketing gas prices – including the invasion of Ukraine and the anti-energy policies of President Biden and Governor Wolf – but we can alleviate some of the stress on Pennsylvanians every time they fill up their gas tank.
More details about my plan are available here.
Senate Republicans Continue Fight Against Wolf's Job-Killing Carbon Tax
Governor Wolf's push for Pennsylvania to join the Regional Greenhouse Gas Initiative (RGGI) has been a bad deal from the start. The carbon tax proposal – which was NOT approved by the General Assembly –is projected to increase electricity rates for consumers, cut energy and manufacturing jobs and lead to the closure of Pennsylvania power plants.
One estimate found the proposal could result in 22,000 lost jobs and a total loss to the economy as high as $7.7 billion a year.
Every other state that joined RGGI did so through the legislative process. The Wolf Administration is attempting to join RGGI through executive action, circumventing the General Assembly's constitutional authority to make laws, join interstate compacts and approve or disapprove any tax increases on Pennsylvanians.
This week, Senate Republican leaders filed an injunction to prevent the Wolf Administration from moving forward with RGGI until all legal challenges are resolved on their merits. We will continue to fight against the Wolf Administration's unilateral action that would kill Pennsylvania jobs, push energy bills even higher and do irreparable harm to our state's economy.
Despite Objections, New Charter School Regulations Approved by IRRC
The governor's carbon tax scheme is not the only way he is working to circumvent the legislature's constitutional authority. Over the past several weeks, the Wolf Administration has attempted to make significant changes to the state's laws governing charter schools.
The Independent Regulatory Review Commission approved the Wolf Administration's new charter school regulations this week by a 3-2 vote. As a result, the education of thousands of low-income, minority and special education students is now in question.
I voted with a majority of members on the Senate Education Committee last week to send a letter to IRRC disapproving of the administration's overreach on this matter. We will continue to explore all options to fight back against these wide-ranging policy changes and stand up for the education of all students in Pennsylvania.
Honoring PA Police Departments Supporting Humanitarian Aid in Ukraine
Last week, one of my constituents – retired Lewistown Borough Chief of Police Jeff Lusk – shared information with me about an effort underway by police departments throughout the state to provide unused bulletproof vests to humanitarian aid workers in Ukraine.
I shared information about this effort with the Pennsylvania State Police and called on them to provide support, and they came through this week by agreeing to donate critical protective items for the brave men and women who are providing aid in Ukraine. The Pennsylvania Capitol Police also donated equipment to this cause. The donations are detailed in a news article here.
My appreciation goes out to all police departments, both large and small, who are working to ensure the brave aid workers supporting a beleaguered country have the equipment they need to stay safe.
Revenue Department Extends Call Center Hours for Tax Season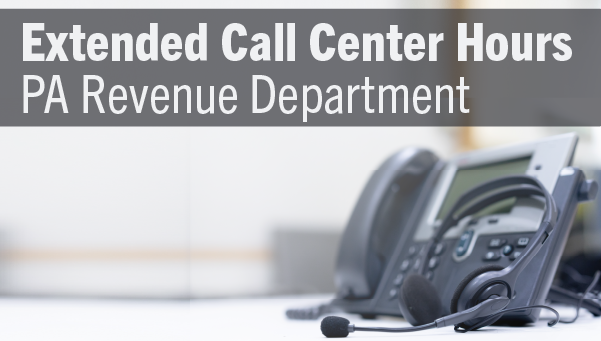 With the April 18 tax filing deadline approaching, the Pennsylvania Department of Revenue is extending its customer service hours for taxpayers to get help by phone.
Personal income tax assistance will be available between 8 a.m. and 7 p.m., Monday through Friday, by calling 717-787-8201.
Personal income tax assistance is also available through the department's Online Customer Service Center. It contains answers to hundreds of common income tax questions and allows taxpayers to securely submit a question to the department through a process that is similar to sending an email. Department of Revenue district offices are also open to provide customer service. Taxpayers are encouraged to call ahead to schedule an appointment.
Winter Utility Disconnection Moratorium Ends March 31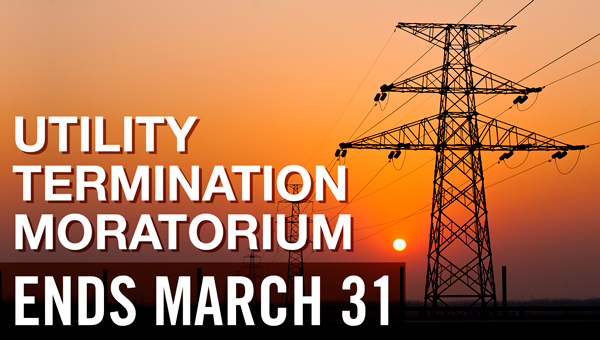 Reminder to residential electricity customers: the winter utility disconnection moratorium will end March 31, meaning on April 1 shut-offs for nonpayment of bills will resume.
Between Dec. 1 and March 31, Pennsylvania has special rules for winter utility terminations for income-qualified households served by utilities regulated by the Public Utility Commission (PUC). During this seasonal termination moratorium, eligible households cannot have electric, natural gas or heat-related water service turned off for non-payment unless the utility receives permission from the PUC.
According to the PUC, the best action any at-risk consumer can take right now is to call their utility's customer service hotline and ask for information about their customer assistance programs designed to make energy bills more affordable.
Adult Education Grants Available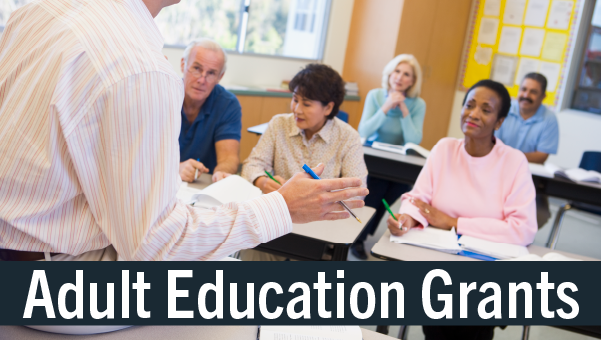 State funding is now available to support lifelong learning through competitive Adult Basic Education Direct Service grants.
The grants are awarded to local adult education programs to provide free adult education and literacy activities to help adults improve their reading, writing, speaking, comprehension and mathematics skills, earn a high school equivalency credential, and develop the knowledge and skills for employment and economic self-sufficiency.
Applications must be submitted by April 7. For more information, you can view the Adult Basic Education Direct Service Grant Competition Information Webinar and access Frequently Asked Questions.
Saturday is Mentored Youth Fishing Day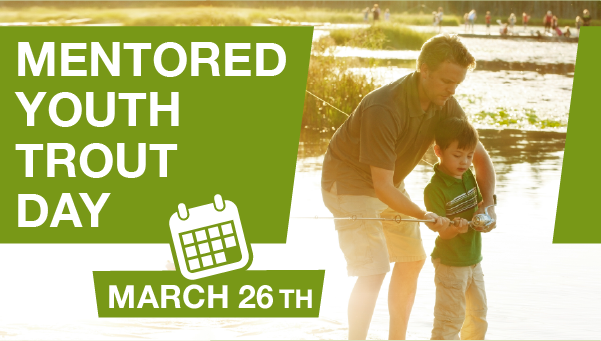 Saturday, March 26, is Mentored Youth Trout Fishing Day across Pennsylvania, an opportunity for young anglers and their adult mentors to fish for trout prior to opening day of the season.
Youth anglers must obtain a Mentored Youth Permit or a Voluntary Youth Fishing License and be accompanied by a licensed adult angler to participate. Adult anglers (age 16 or older) must possess a valid Pennsylvania Fishing License and a current Trout/Salmon Permit.
Unlike previous years with regional and statewide days, there is now only one, statewide Mentored Youth Fishing Day and one, statewide Trout Opening Day (April 2).
Vietnam War Veterans Day March 29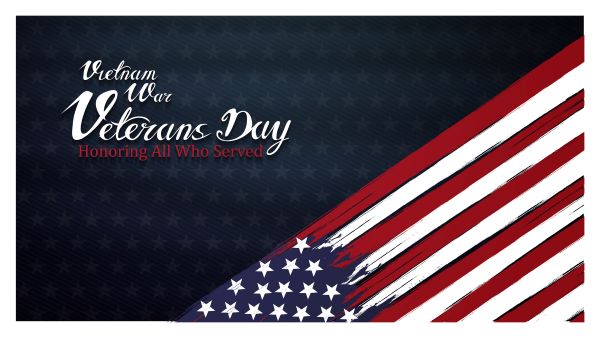 On March 29, 1973, U.S. combat and combat support units began to withdraw from South Vietnam.
It marked the beginning of the end of a conflict that cost the lives of more than 58,000 Americans. Returning veterans did not receive the welcome they deserved, and many dealt with the effects of war alone. National Vietnam War Veterans Day was established in 2017 for us to express our heartfelt admiration and to pay these veterans the respect they earned.