In This Update:
---
Centre County COVID-19 Free Testing Site

The Department of Health today announced that beginning Tuesday a long-term free indoor walk-in COVID-19 testing site will open for the general public in Centre County. This site is available through a partnership with AMI Expeditionary Healthcare (AMI) and Centre County Officials. The clinic will run through Saturday, May 1 from 10 a.m. to 7 p.m. daily at the Patton Township Municipal Building, 100 Patton Plaza, State College.
Up to 450 people can be tested per day. Mid-nasal passage swab PCR tests will be performed. Testing is on a first-come, first-serve basis and is completely free. No appointment is necessary. Testing is also open to individuals who are not county residents. Patients must be ages three and older and are not required to show symptoms of COVID-19 in order to be tested. Patients are encouraged to bring a photo-ID or insurance card. Registration will also be completed on-site. The turnaround time for testing results is two to seven days after testing.
The AMI testing site will be open to anyone who feels they need a test. It is important that even people with no symptoms who have tested positive isolate in order to stop the spread of COVID-19.
Vaccine Options in the 34th District
10-Digit Dialing for 814 begins Saturday, April 3

Reminder: Callers in the 814 area code will have to use the area code plus the 7-digit phone number for local calls beginning Saturday, April 3. It's the next step toward arrival of a new 582 overlay area code needed to free up phone numbers. More information is available from the PUC.
After Wolf's Blunder, Senate Votes to Support Victims of Childhood Sexual Abuse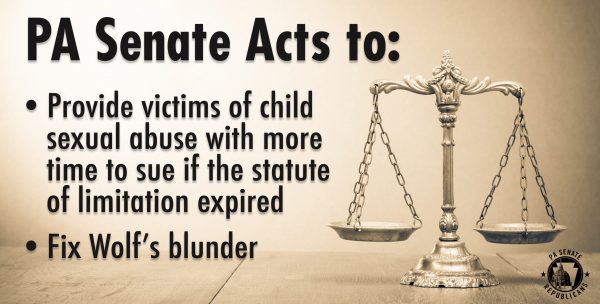 The Senate re-started the process this week to amend the Pennsylvania Constitution to allow victims of childhood sexual abuse to file lawsuits against their abusers even if the statute of limitations had expired. The resolution would address the issue after an egregious blunder by the Wolf Administration will prevent the amendment from appearing on the ballot in the spring primary election on May 18.
Lawmakers approved a proposed Constitutional amendment that would create a two-year window for retroactive lawsuits for victims whose statute of limitations has already expired. However, the Wolf Administration failed to properly advertise the amendment, meaning sexual assault survivors must now wait until 2023 at the earliest for the measure to be considered by voters.
Creating a window for retroactive lawsuits would complete all the recommendations of a 2018 Grand Jury Report that detailed shocking cases of the sexual abuse of children.
Lawmakers have already created laws to address the other recommendations, including eliminating the criminal statute of limitations for future cases of sexual abuse of a child, as well as associated crimes such as human trafficking; extending the deadline for civil actions from age 30 to age 55; clarifying mandatory reporting standards for suspected cases of abuse; increasing penalties for mandated reporters who continue to fail to report suspected child abuse; and ensuring survivors who sign non-disclosure statements are not prohibited from speaking with law enforcement regarding their abuse.
Bipartisan Election Integrity Committee Meets to Gather State and Local Insights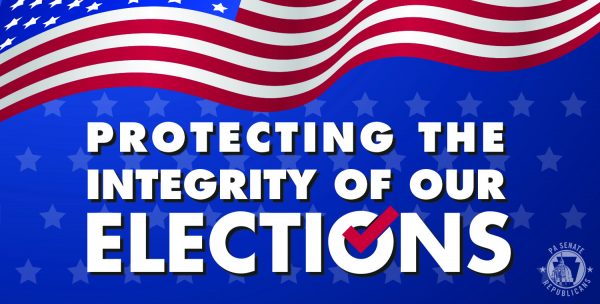 The bipartisan Special Committee on Election Integrity and Reform held its second public hearing on Tuesday to gather testimony on the administration of the election from state and local officials, including representatives from the Department of State, county election officials and county commissioners.
State residents are encouraged to submit their thoughts and comments through the online form.
Budget Hearings Focus on Job Creation, Broadband, Corrections Costs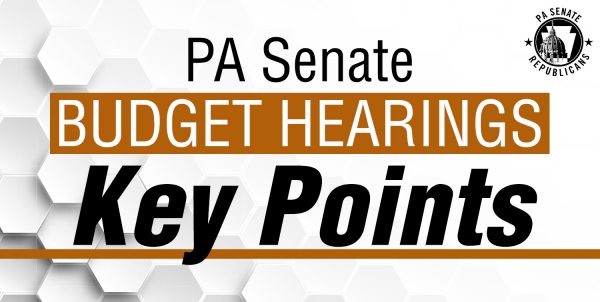 The Senate Appropriations Committee continued to study Governor Wolf's budget proposal on Monday with budget hearings with the Department of Community and Economic Development (DCED), the Department of Corrections and the Board of Probation and Parole.
The conversation with DCED focused on programs designed to spur job growth, including tax credits to support manufacturing and other critical industries. Members of the committee also raised concerns about the governor's proposed cuts to broadband funding for underserved areas.
Lawmakers also learned during the Corrections hearing that the number of inmates was reduced by more than 6,000 over the past year, which is the largest drop in Pennsylvania history, with an anticipated further reduction of 2,000 inmates next year.
Budget hearings are scheduled to continue on April 6.
Personal Income Tax Filing Deadlines Extended to May 17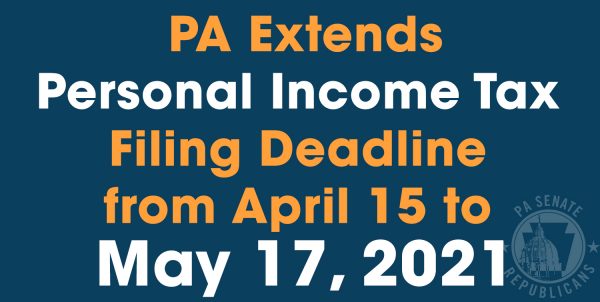 The deadline for taxpayers to file their state and federal personal income tax returns has been extended from April 15 to May 17. The extension provides additional time for taxpayers to navigate the difficulties stemming from the COVID-19 pandemic. The extension applies both to tax filing and payments.
Pennsylvania taxpayers can now file their state personal income tax returns online at mypath.pa.gov.
Eight Counties Added to Spotted Lanternfly Quarantine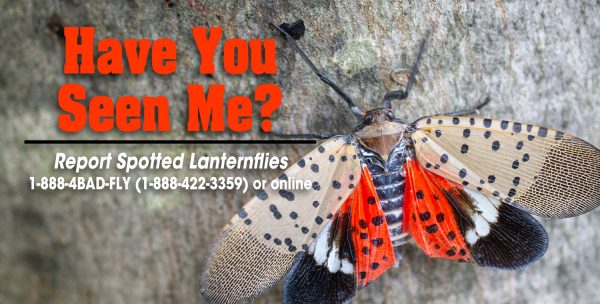 The spotted lanternfly is an invasive species that feeds on many types of plants that are important to Pennsylvania's economy. Eight counties were recently added to the quarantine zone, bringing the statewide total to 34 counties under restriction.
One estimate found that under a worst-case scenario, the spotted lanternfly could lead to more than $550 million in expected losses for Pennsylvania's economy and nearly 5,000 jobs lost. Pennsylvanians are encouraged to report sightings of the spotted lanternfly by calling 1-888-422-3359 and to destroy any egg masses or spotted lanternflies they see.
PennDOT CDL and Learner's Permit Extensions End March 31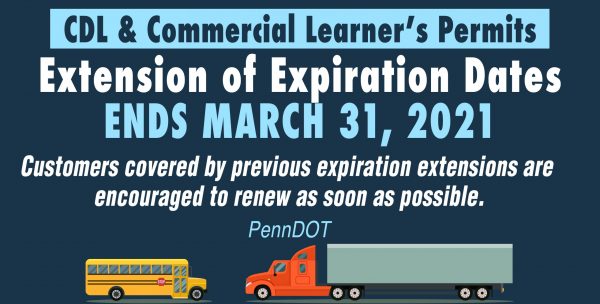 The expiration dates for commercial driver licenses (CDL) and commercial learner's permits have been extended several times during the COVID-19 pandemic. The final extension is scheduled to expire on March 31, and no additional extensions are expected to be offered.
Motorists who are covered by extensions that run from March 16, 2020, through March 31, 2021, are encouraged to renew these licenses and permits as soon as possible before they expire next week.