Senate Approves School Threat Reporting System Measure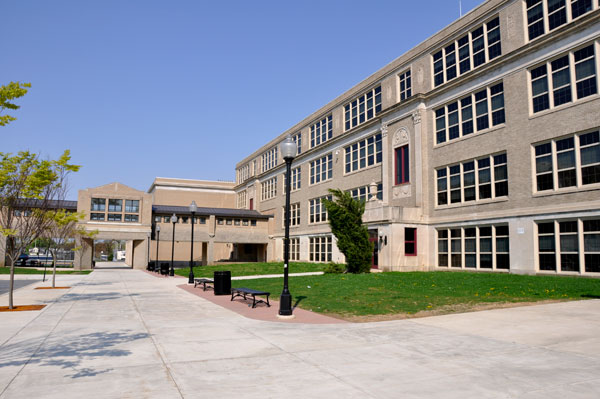 The Senate unanimously approved legislation that will create a new threat monitoring system to help reduce school violence.
The Safe2Say Program, created by Senate Bill 1142, would allow anonymous reporting of threats regarding unsafe, potentially harmful, dangerous, violent or criminal activities in our schools. The bill now goes to the House of Representatives for consideration. The state Attorney General's office would create the system, which would accept anonymous tips through a telephone hotline, mobile app or online.
This commonsense measure will help to save lives by providing an avenue to report potential threats and other activity. Students are more likely to bring these matters to the attention of the authorities if they can do so anonymously.
The Safe2Say Program is modeled after a similar system created in Colorado – the Safe2Tell program – following the tragic school shootings at Columbine High School in 1999. Since its inception, Colorado authorities have received more than 30,000 reports of potentially dangerous situations. At least five other states have created school safety programs like Safe2Say.
The General Assembly should move quickly to finalize this important safety initiative for Pennsylvania.
$500,000 State Grant for Special Olympics PA

The Special Olympics PA will receive $500,000 in state support to assist its efforts to provide free sports training and competition for those with intellectual disabilities.
Providing state support for Special Olympics PA will allow the program to offer this incredible opportunity for the Olympians. The lessons learned through Special Olympics go well beyond the playing fields. Not only do the Olympians demonstrate courage and determination when they take the field, their friends, family and other athletes supporting them see true strength of mind and character illustrated with every step, throw and finish-line celebration.
This funding was part of the 2017-18 appropriations process and supports the group's efforts to provide ongoing opportunities for Special Olympians to participate in the Summer Games, which opened May 31. Special Olympics PA trains approximately 20,000 athletes a year who participate in 21 Olympic-type sports and three emerging sports at more than 260 local, sectional, and state level competitions.
The mission of Special Olympics PA is to provide year-round sports training and competition in a variety of Olympic-type sports for children and adults with intellectual disabilities, giving them continuing opportunities to develop physical fitness, demonstrate courage, experience joy, and participate in a sharing of gifts, skills, and friendship with their families, other Special Olympics athletes, and the community.
Penn State Honor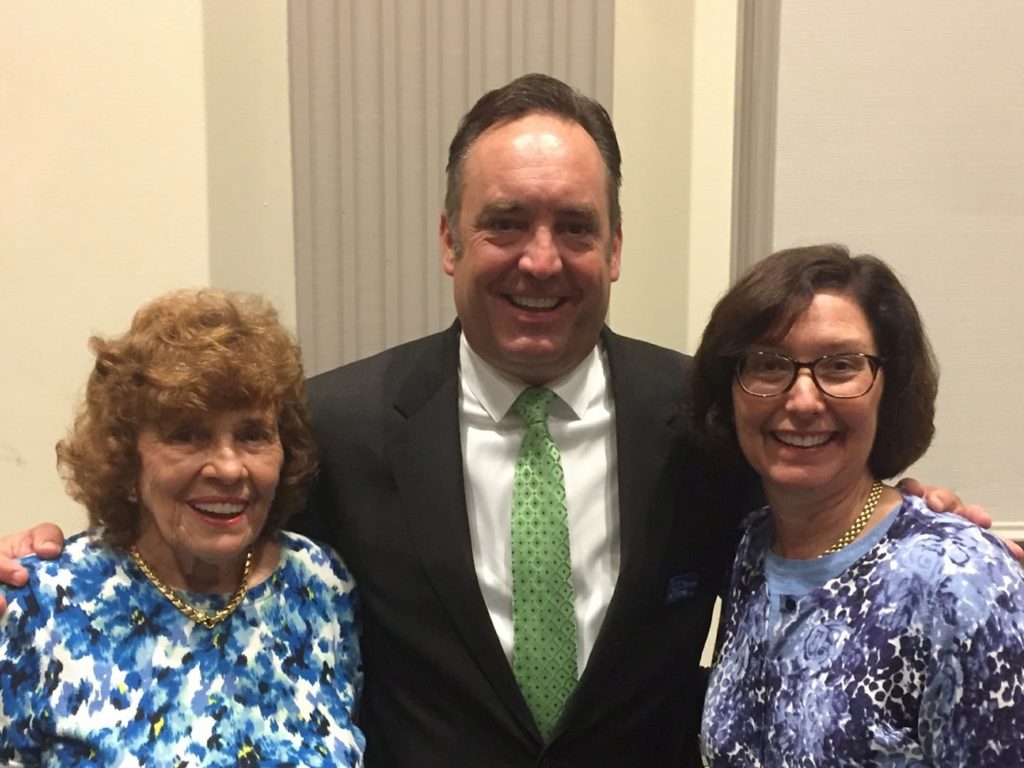 I am very humbled to have received the Penn State Distinguished Alumni Award. I had the opportunity to catch up with Sue Paterno and Mary Meder. Sue is a past Distinguished Alumni recipient and Mary is an Alumni Fellow. It is truly an honor to be among the many deserving Alumni who have received the award.
Bill Provides Greater Treatment Options for Opioid Addicts
I am pleased to announce that the Senate unanimously approved legislation that is aimed at helping courts provide better treatment options to defendants addicted to opioids.
Senate Bill 922, which creates the Court Assessment for Nonnarcotic Medication Substance Abuse Treatment Program, is one of a number of measures in the General Assembly that address the growing opioid epidemic.
The program is intended to encourage the use of FDA-approved nonnarcotic medications in conjunction with comprehensive substance use disorder treatment programs. The use of long acting and nonnarcotic medications has proven to reduce a person's need for treatment to approximately six to 12 months.
Senate Approves Bill Ensuring EMS Reimbursements for Service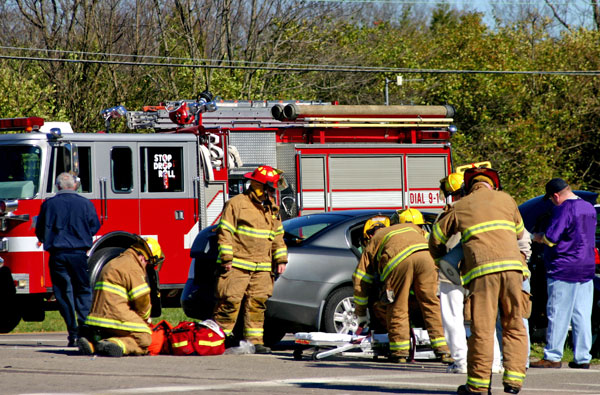 The Senate approved legislation that will require insurance companies and Medicaid to reimburse emergency medical service agencies for services provided even when transport to a hospital does not take place but care is rendered.
Senate Bill 1003 will ensure that EMS agencies are properly reimbursed for their services when called out to provide care. Currently, insurance companies and Medicaid are only required to reimburse EMS organizations for services when they include transportation to a hospital.
Many of our local EMS providers are struggling because payments for providing medical treatment and care can be denied by insurers and Medicaid if the patient is not transported to the hospital. Not every call requires the person to be treated at the hospital or, in some cases, the patient refuses transportation. But every call costs money to the EMS service. This will address a very real fiscal crisis that was initially brought to my attention by several EMS providers located within my district.
Senate Bill 1003 takes the House bill one step further by including the Medicaid reimbursements. Doing so further levels the playing field and provides greater support for Pennsylvania's EMS crews and the good work they provide for our citizens.
Money for University Park Airport Expansion
University Park Airport was awarded $2.2 million from the state Multimodal Transportation Fund created by Act 89 of 2013 to fund upgrades to its access road.
This fund was specifically created to help communities like ours undertake important projects that are vital to economic development. We have seen time and time again how improving the airport, as well as access to our community, provides a significant economic boost to our region.
University Park Airport is one of only 14 airports to receive state assistance. The local portion of the funding is part of $5.2 million awarded through the aviation portion of the Multimodal Fund created by Act 89. The fund provides financial assistance to municipalities, councils of governments, businesses, economic development organizations, public transportation agencies, rail/freight, and ports to improve transportation assets, improve public safety and enhance communities.
Tougher Sentences Targeting Domestic Violence in Front of Children
The Senate approved legislation that would lead to tougher sentences for crimes of domestic violence committed in front of children. Senate Bill 1092 provides for a sentence enhancement within the Pennsylvania Commission on Sentencing guidelines for simple and aggravated assault.
The legislation came about through collaboration of the Pennsylvania District Attorneys Association and the Center for Children of Trauma and Domestic Violence Education at Cabrini College. Witnessing domestic violence has a devastating impact on children, both in the short and long-terms. The short-term consequences include increased anxiety, depression, low self-esteem, aggression, difficulty concentrating, social isolation, and lack of empathy. The long-term consequences are similarly troubling and include being more likely to engage in dangerous behavior and are more likely to be caught up in a vicious cycle of abuse; they become an abuser or an abused person themselves.
Under Senate Bill 1092, the range of sentences would be based on aggravating circumstances, such as, if the assault was committed against a family or household member and the defendant knew the crime was witnessed, either through sight or sound, by a minor who is also a family or household member of the defendant or the victim.
According to the U.S. Department of Health and Human Services, 24 states and Puerto Rico currently address in statute the issue of children who witness domestic violence in their homes. This action follows Senate passage of a crime victims package targeting domestic abuse. The bill will be sent to the House of Representatives for consideration.