In this Update:
BREAKING NEWS: PA Supreme Court Ends Wolf's School Mask Mandate
Legislative Leaders Call on Governor Wolf to Reconvene Vaccine Task Force
Bills Passed in 2021: Pandemic Recovery
Reminder: Legislative Survey Closes December 16
Funding Available to Improve High-Speed Internet Access in Rural PA
You Can Give the Gift of Education
Look Out for Holiday Charity Scams
VA Alerts Veterans About Printing and Mailing Delays Affecting Claims
---
BREAKING NEWS: PA Supreme Court Ends Wolf's School Mask Mandate
A Pennsylvania Supreme Court ruling today will end Governor Wolf's school mask mandate. The ruling affirms what many Pennsylvanians have said all along: parents and school boards – not unelected bureaucrats – should be making health and safety decisions for kids.
The power to make these decisions comes with an obligation to review the facts and act in the best interests of our communities – which is why legislative leaders sent a letter to Governor Wolf yesterday to reconvene the COVID-19 Vaccine Task Force. I encourage all stakeholders to review the needs and conditions in our communities to make the best choices for our kids.
Legislative Leaders Call on Governor Wolf to Reconvene Vaccine Task Force
As the rising number of COVID-19 cases places additional stress on Pennsylvania's health care systems, I joined Senate and House Leaders in requesting that Governor Wolf reconvene the COVID-19 Vaccine Task Force to explore bipartisan solutions.
The COVID-19 Vaccine Task Force, made up from lawmakers of both chambers and both parties, previously helped lead one of the biggest vaccine improvements in the country. I am confident this group of lawmakers can again collaborate with statewide and community partners to help ease the stress on our hospitals and other providers.
More info is available here.
Bills Passed in 2021: Pandemic Recovery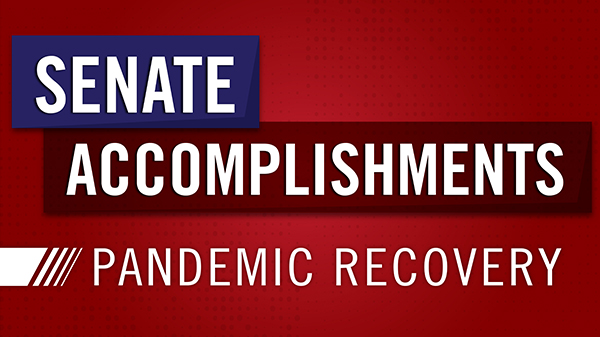 This fall, the Senate continued its work to lead Pennsylvania from pandemic to recovery by passing legislation extending waivers of an array of regulatory statutes, rules and regulations that were implemented during the COVID-19 response.
This regulatory flexibility ensured continuation of the safe delivery of health care and assistance to vulnerable citizens, permitted more remote work for state-licensed businesses, and more.
Earlier this year, the Senate approved a resolution carrying out the will of voters and terminating the pandemic emergency declaration, ending the governor's power to close employers, limit occupancy, suspend state statutes or issue stay-at-home orders due to COVID-19. Voters got the chance to weigh in after the Senate approved putting the issue on the May primary ballot.
The Senate also approved the allocation of emergency funds for schools impacted by the pandemic, aid for rental and utility bills, and assistance to support Pennsylvania's struggling restaurants and taverns coping with the devastation created by the pandemic and the governor's mandated closings and restrictions.
You can find a complete rundown of key pandemic response bills here.
Reminder: Legislative Survey Closes December 16
Learning more about the opinions of local residents helps me create an agenda in Harrisburg that best supports our communities. There is still time for you to complete my legislative survey that asks your opinion of the most important issue facing our community. The survey closes on December 16.
The survey only includes one question and should take no more than a minute or two to complete. It is open to all residents of the 34th Senatorial District, including all of Centre, Juniata and Mifflin counties and part of Huntingdon County.
Take our survey here.
Funding Available to Improve High-Speed Internet Access in Rural PA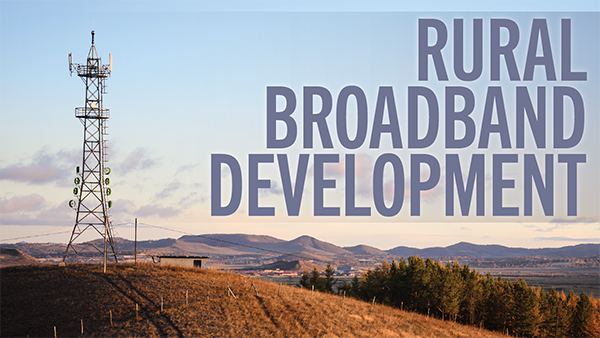 Applications will be accepted until Feb. 22, 2022 for up to $1.15 billion in loans and grants to help people in rural areas get access to high-speed internet.
Those eligible for the funding, which is being made available through the U.S. Department of Agriculture's ReConnect Program, include state and local governments, corporations, limited liability companies and cooperative organizations.
The funding is available for projects that serve rural areas where at least 90% of the households lack broadband service at speeds of 100/20 Mbps. Priority is given to projects that will serve people in low-density rural areas and areas lacking internet access services at speeds of at least 25/3 Mbps.
You Can Give the Gift of Education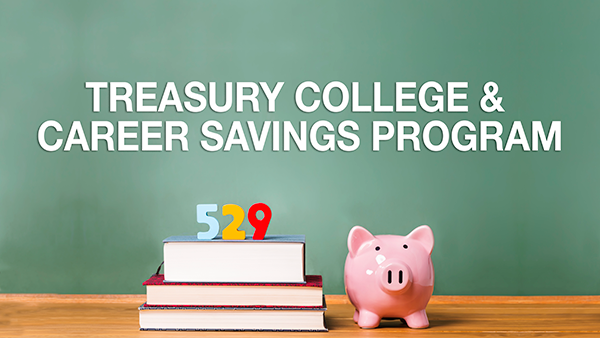 More than 80% of parents would welcome contributions to a 529 college savings plan for their children, but less than half will ask family members and friends for such gifts, according to a survey from the College Savings Foundation.
Anyone can contribute to a child's PA 529 account with a Ugift code, and gift contributions may be deductible from PA state income taxes. If you already have a PA 529 account for your child, you can share your Ugift code by email with family and friends who wish to contribute to your child's education savings.
You can learn more about starting to save with PA 529 accounts at pa529.com. There are two plans to help families save, including the PA 529 Investment Plan, with earnings tied to financial markets, and the PA 529 Guaranteed Savings Plan, where earnings are tied to tuition inflation. Families can choose the plan that best meets their savings goals.
Look Out for Holiday Charity Scams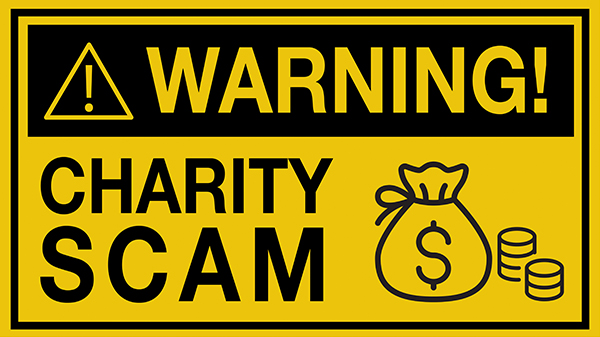 Many people are donating to charitable organizations this time of the year, and scam artists prey on this generosity by masquerading as charities and pocketing the donations.
The Pennsylvania Department of Banking and Securities and Pennsylvania Department of State offer these Red Flags of Charity Scams:
Similar Sounding Name — Scammers often use names that sound similar to legitimate charities to intentionally create confusion.
High Pressure Solicitation — Fraudsters will try to force a hasty decision by turning up the pressure. They may cold call, identifying you as a previous contributor, and ask for your renewed support or to update your credit card information. These attempts rely on catching consumers off guard to extract financial information.
100% Guarantee — Most people want to ensure that their donations are going toward legitimate program expenses. Every organization has some level of administrative cost. An organization that promises 100% of your funds are going directly to an individual in need might require additional scrutiny.
Donation by Wire Transfer or Gift Card — Legitimate charities will not ask you to make payment via money order or wire transfer. If you are being solicited for a donation and are asked to pay by these means, hang up immediately. A charity may ask for donations of gift cards, such as from a grocery store, to supply to someone in need. Never read the information from a gift card over the phone or provide it via email.
You can find more tips on charitable giving here. Anyone can contact the Department of Banking and Securities at 1-800-PA-BANKS (1-800-722-2657) to ask questions or file complaints about financial transactions, companies or products.
VA Alerts Veterans About Printing and Mailing Delays Affecting Claims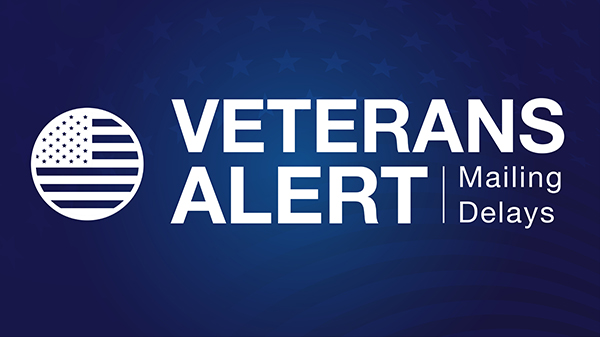 Many veterans have been experiencing long delays with receiving correspondence from the U.S. Department of Veterans Affairs (VA).
The VA announced that due to supply chain issues and staffing shortages, the vendor contracted to provide printing services for the VA is experiencing delays in printing and mailing notification letters to veterans and claimants, with the disruption potentially impacting the ability of some claimants to meet required deadlines via written correspondence with the VA.
In response to the mailing delays and to protect the best interest of claimants, the Veterans Benefits Administration (VBA) is extending its response period by 90 calendar days for claimants with letters dated between July 13, 2021 and Dec. 31, 2021.
If a claimant does not reply to a time-limited notification, such as making an election of benefits or services or reporting for a scheduled compensation and pension examination, VBA will not take adverse action to deny, reduce or terminate benefits and services unless: 1) the claimant is contacted and there is documentation of his or her right to respond; 2) the requested information has been received; or 3) the response period has lapsed.
Veterans and claimants with questions can contact the VA at 800-827-1000.