In today's digital age, we're constantly navigating between numerous cloud services to store our precious data. Two giants in this space, Google's Gmail and Apple's iCloud, are consistently at the forefront of our minds (and devices). We'll delve into the differences, similarities, benefits, and drawbacks of each service to help you determine the best and safest options for you. Let's jump in!
A Brief Overview of Both Worlds
Google's Gmail has been a beloved email provider since 2004. It's more than just an email service; it's a comprehensive suite of services integrated into Google's cloud infrastructure, commonly known as Google Workspace (formerly G Suite). This includes Google Docs, Google Drive, Google Photos, and more.
On the other hand, Apple's iCloud came onto the scene in 2011 as an evolution of its MobileMe service. It offers similar functionalities for Apple users, integrating with iOS, macOS, and Windows devices. iCloud houses Mail, Contacts, Calendars, Photos, Files, and additional services such as Find My and iCloud Keychain.
Understanding Their Offerings
Gmail
Google Workspace offers a range of services to support your digital life:
Gmail: A robust email client with powerful search capabilities, spam filtering, and organization options.

Google Drive: Cloud storage for files, with 15GB of free storage across Gmail, Google Drive, and Google Photos.

Google Docs, Sheets, and Slides: A suite of productivity tools that allows for real-time collaboration.

Google Photos: A photo storage and sharing service.

Google Keep: A note-taking service.

Google Calendar: A scheduling and time-management tool.

Google Meet: A video communication service.
iCloud
It offers a different set of tools catered to Apple's ecosystem:
iCloud Mail: An ad-free email client integrated with iOS, macOS, and Windows devices.

iCloud Drive: Cloud storage that works seamlessly across Apple devices, with 5GB of free storage.

iCloud Photos: A service for syncing and storing your photos.

iCloud Keychain: A password manager that stores your passwords and credit card information across your devices.

Find My: A service to locate and protect your Apple devices.

Pages, Numbers, and Keynote: Apple's equivalent to Google's suite of productivity tools.

iCloud Backup: A service to back up your iOS devices to the cloud.
Comparison: Security and Privacy
Both Gmail and iCloud have robust security features, but there are some distinctions to note:
Two-factor authentication (2FA): Both services offer 2FA to add an extra layer of security. You'll need your password and a verification code from a trusted device to sign in.

Encryption: iCloud encrypts data at rest and in transit, using at least 128-bit AES encryption. Gmail also encrypts data in transit, but data at rest is encrypted using a mix of 128-bit AES and Google's proprietary encryption methods.

Privacy: Google has been criticized for its data collection practices. While the company no longer scans emails to serve targeted ads, it does collect user data for other purposes, like improving services. Apple, on the other hand, emphasizes its commitment to user privacy, asserting that what you store in iCloud is not used for targeted advertising.
Which One Is For You?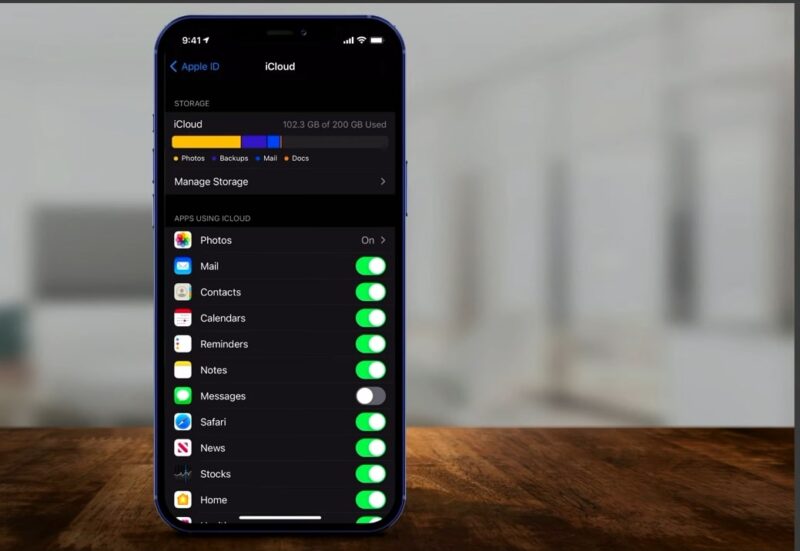 Choosing between Gmail and iCloud depends on your needs and preferences.
Gmail could be the best choice if:
You frequently collaborate on documents, spreadsheets, and presentations, as Google Workspace's collaboration tools are exceptional.

You prefer a more flexible email management system. Gmail's robust search functionality and label-based organization are standout features.

You're a heavy user of Android or mixed-OS environments. Gmail and the associated Google services are platform-agnostic and work seamlessly across a variety of devices.
iCloud could be the best choice if:
You're deeply integrated into the Apple ecosystem. If you own a Mac, iPhone, iPad, and use Safari as your primary browser, iCloud's seamless integration can offer a smoother experience.

Privacy is a top concern for you. Apple has a strong commitment to user privacy and does not use your personal data to target ads.

You're looking for an effortless device backup solution. iCloud Backup provides a simple way to back up your iPhone, iPad, or iPod touch.
Best Practices For Safety
Regardless of the service you choose, remember to adhere to the following safety guidelines:
Always enable two-factor authentication.

Regularly update your passwords and ensure they're strong and unique.

Be cautious of phishing attempts. Never disclose your login credentials in response to an email, text, or phone call.

Regularly review and tidy up your stored data. This not only helps with managing storage limits but also ensures outdated or sensitive information isn't lingering in your account.
Email Features: Gmail vs iCloud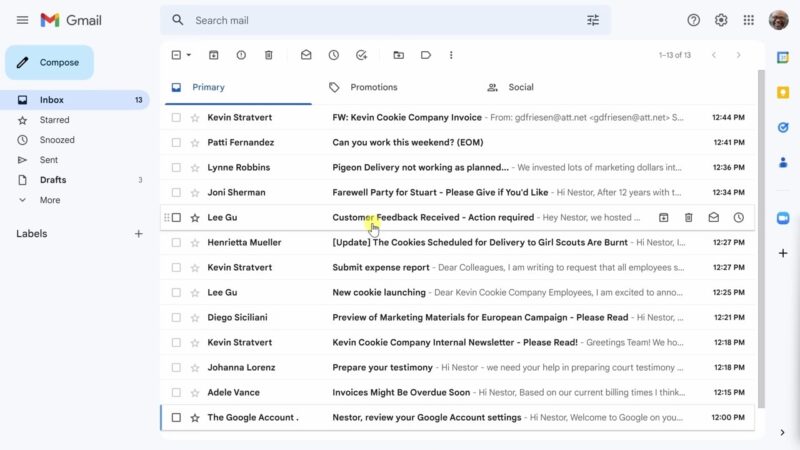 It's worth digging a little deeper into the primary purpose of both these services — email.
Gmail
Gmail has been a leader in the email service provider space for years, for several reasons:
AI-powered features: Gmail's advanced features, such as Smart Compose and Smart Reply, can help you compose emails faster by predicting text as you type.

Tabbed Inbox: Gmail organizes your emails into different categories or tabs, such as Primary, Social, and Promotions, making your inbox easier to manage.

Spam filtering: Gmail's powerful spam filtering is one of its standout features. Google's algorithms do an excellent job of ensuring that unwanted emails don't clutter your inbox.

Search: Google's search prowess translates into Gmail, allowing you to easily locate emails.
iCloud Mail
Apple's iCloud Mail offers a different approach, catering primarily to Apple users:
Integration: iCloud Mail integrates smoothly with Mail on your Mac, iPhone, and iPad.

Ad-free: iCloud Mail is ad-free, which provides a cleaner user experience.

Aliases: You can use aliases to protect your actual email address when you find it necessary to provide one.
Collaboration Tools: Google Workspace vs iCloud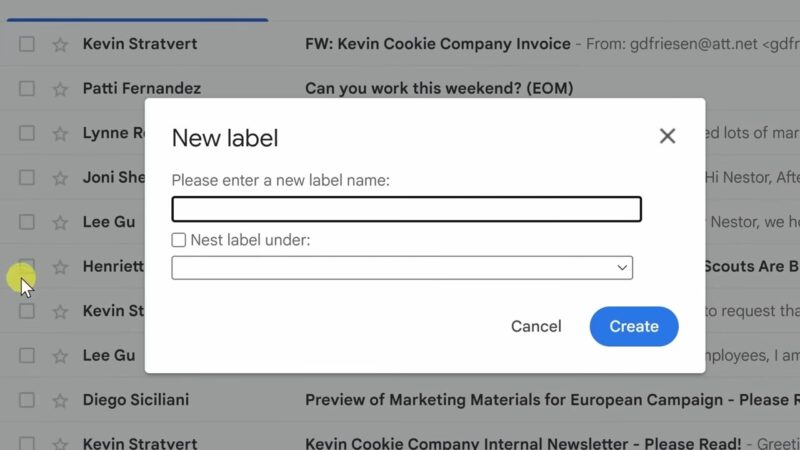 Both services offer a suite of productivity apps, but they differ significantly in their approach and capabilities:
Google Workspace
Google's collaboration tools are arguably among the best:
Google Docs, Sheets, and Slides: Google has pioneered real-time collaboration in its productivity suite. Multiple people can work on a document simultaneously, and changes are saved automatically.

Google Meet: Google's video conferencing tool, Meet, integrates with Google Calendar, Gmail, and other Google services, making it easy to schedule and join meetings.
iCloud
iCloud's collaboration features have improved significantly over time:
Pages, Numbers, and Keynote: Like Google, Apple offers a suite of productivity apps that allow real-time collaboration and work seamlessly across all your Apple devices.

iCloud Shared Albums: iCloud allows you to create Shared Albums in Photos that you can share with family and friends.
Ecosystem Integration
The choice between Gmail and iCloud can largely depend on the ecosystem in which you're invested:
Gmail
Gmail integrates across all devices and operating systems. Google apps are available on iOS, and Gmail can be accessed via any web browser. This makes Gmail an excellent choice if you switch between devices or use a mix of operating systems.
iCloud
iCloud shines in the seamless integration within the Apple ecosystem. If you own multiple Apple devices, iCloud ensures that your data is synced across all of them. For instance, Safari tabs, notes, reminders, and photos are instantly available across your devices.
Final Words
Choosing between Gmail and iCloud isn't a one-size-fits-all decision; it's about assessing your needs, preferences, and the ecosystem you're most comfortable in. Both services offer robust features, storage options, and security measures.
Gmail is deeply tied to the Google ecosystem, offering excellent collaboration tools and a more flexible email system. iCloud shines with its seamless integration within the Apple ecosystem, a strong commitment to privacy, and effortless device backup.